To learn another language, all you need is practice
Or that's what they tell you, anyway. But learning a new language takes guts, grits and grace – just ask Jessica Bonnard.
The Language for Fun founder was left high and dry when she tried to speak Dutch on a recent trip to Holland. Here she explains why she won't let a little embarrassment put her off: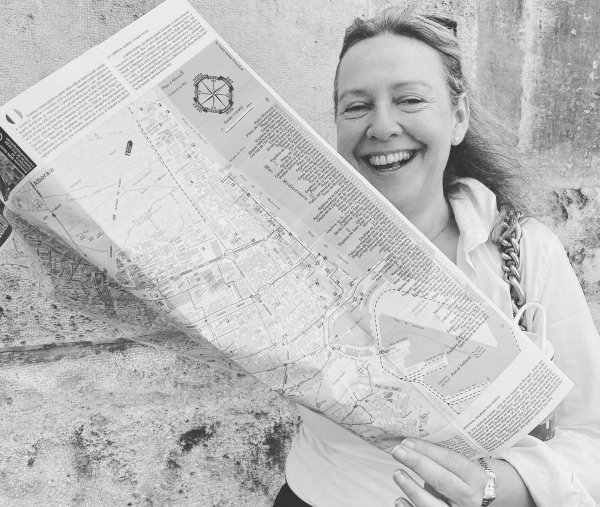 Jessica's story
I speak a little holiday Dutch and I often pretend I don't, because it's so much easier to speak English. But as a language teacher I feel I should make the effort from time to time.
"Good afternoon," says the Dutch receptionist at my hotel.
"Goedemiddag," I reply confidently. I ask her if she minds speaking in Dutch so that I can practise.
With a devilish glint in her eye, she quickly asks me something that I don't understand. "Could you repeat that please?" I ask, still fairly confident.
Another barrage of incomprehensible words, and I have to ask her to repeat the sentence yet again. A little self-consciousness starts to creep in. I have brought this linguistic battle upon myself and I am beginning to regret it.
This time I hear a word – "identiteitsbewijs". I have no idea what that is, but at least I can repeat it to her and ask what it is in English.
"Your ID" she says, begrudgingly. I think she is rather enjoying the sight of me turning a progressive shade of beetroot.
She certainly doesn't slow down, or use a simpler word like "paspoort". She then addresses my husband in excellent English and I give up for today.
The best way to learn a new language
I leave with a renewed respect for anyone learning a new language who 'has a go' when they're abroad. It can be a lonely and unrewarding experience at times.
But then I think of the half-price bike hire I got by chatting with the shop owner. Or the lady who escorted me around the supermarket, showing me all the local specialities and amazed that I knew any Dutch at all.
It really is the best way to learn a new language. Tonight at the restaurant I will try again – but I may need a little Dutch courage before I go.
To speak fluently, start off by having a go
Sign up for our French, Spanish or Italian lessons and you'll get to practise in a safe space with fellow language learners. By the end of your 10-week course, you'll feel brave enough to face the wider world!
Click here to find face-to-face lessons near you, or here for our national online timetable.