Discover the Language for Fun difference
For some language schools, learning online means watching pre-recorded videos. You might never hear from your teacher or classmates – aside from the occasional email, if you're lucky.
But at Language for Fun, we like to do things differently. Our online French, Spanish and Italian lessons are just as interactive – and just as much fun – as our face-to-face group classes.
Fancy learning more? Our new video will show you exactly what happens at our online classes.
Watch an online language class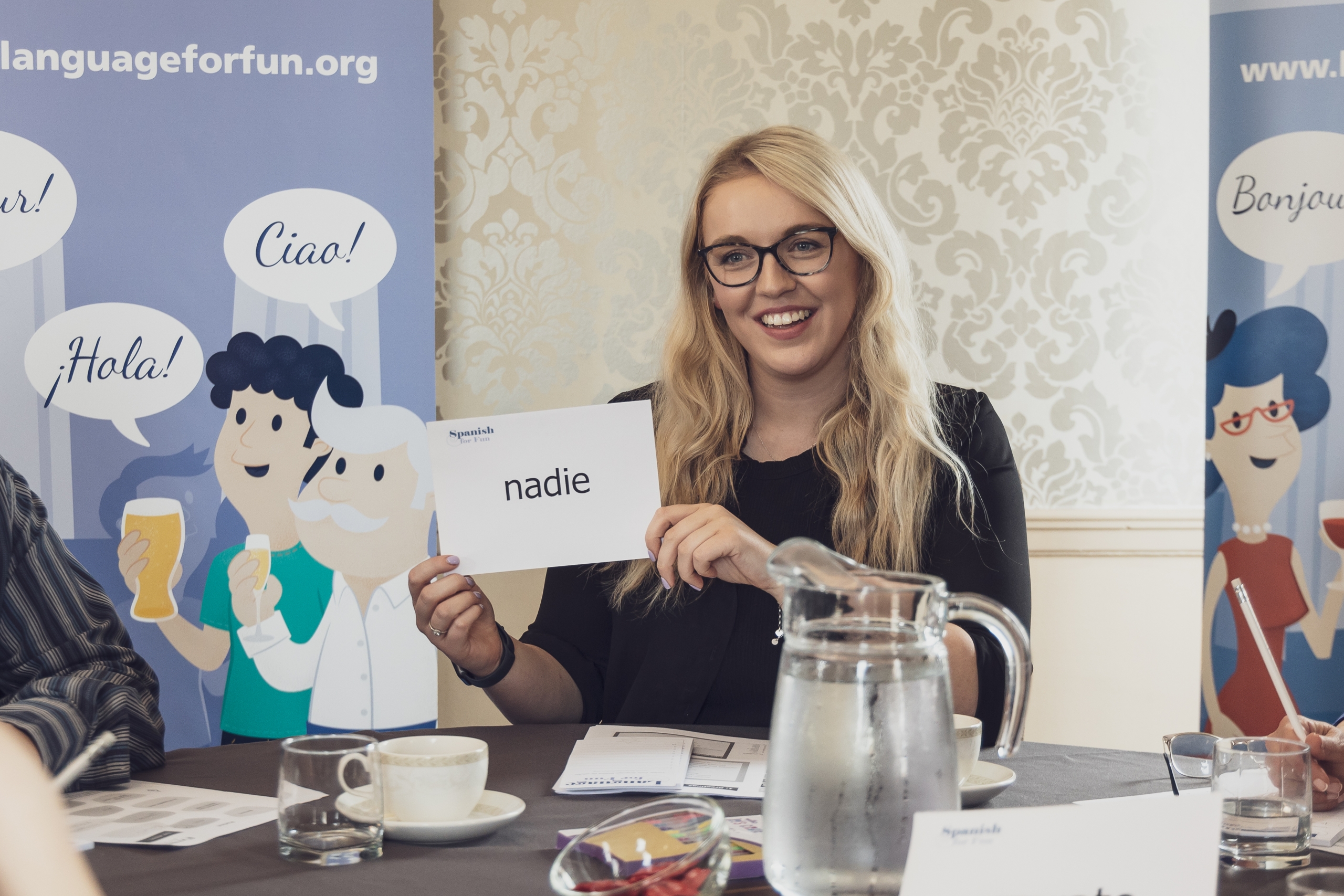 Meet teacher Megan Haycock as she takes her learners through the basics in a Spanish Beginners course on Zoom. They all have the chance to ask questions and get all the individual attention they need.
But when it comes to practising a new word or phrase, she encourages students to speak as a chorus. That's because as language learners ourselves, we know how awkward it can be to feel singled out!
You'll also see how learners can get to know each other through one-on-one practice conversations. Megan puts them in break-out rooms to give them some privacy as they get to grips with their new vocabulary.
Finally, she gives a live demo of one of the quizzes on our Virtual Learning Environment. This fantastic tool is in the process of being updated, with even more interactive content due to be added in 2024.
Are online language lessons for you?
Our online classes are perfect for anyone with a busy life. If you're not sure you'll make it to a venue every week, you can have the same sociable, fun experience in the comfort of your own home. 
They are also ideal for our learners with mobility and other health issues. We strive accommodate students with disabilities, so please let your teacher know if there is anything we can do to make you feel even more welcome.
To find your online class, head to our home page and enter your postcode in the search bar. Set the lesson type to 'Online' and you'll be able to filter your choices by language, level, day and time.