Want to run your own language business?
Here at Language for Fun, we have helped more than 70 linguists set up profitable companies teaching French, Spanish and Italian to adults all over the UK.
You don't need a teaching qualification to start your own franchise – just the right language skills and a passion to share them. Our industry-leading training, support and lesson plans are all included in our package.
Click Find Out More to start your journey today!
Find Out More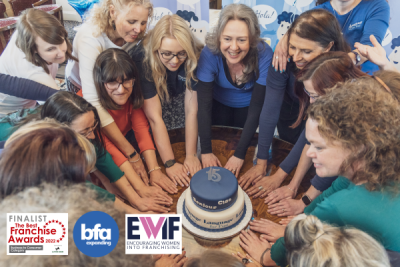 Why Language for Fun?
Our fantastic package includes:
Your own exclusive territory
All teaching materials – never write a lesson plan again!
Extensive training in business, teaching and marketing
Branded marketing materials
Bespoke software
The best support from our amazing team
Access to a unique community of like-minded linguists
Our next induction session will take place via Zoom on Sunday, November 12th from 9am to 1pm.  
Why buy a Language for Fun franchise?
Our French, Spanish and Italian teachers have the freedom to choose how to run their own classes. But unlike the average small business owner, they have the support of our experienced team behind them.
This is your opportunity for truly flexible work, that gives you the chance to use your skills but fits in with your family. You decide where, when and how often to teach, subject to an agreed minimum. You can set up your business in just 10 weeks, or at a pace to suit your needs.
Not ready to be your own boss? You may be able to work for an existing franchisee - just tick 'tutor' on your enquiry form.
Enquire Now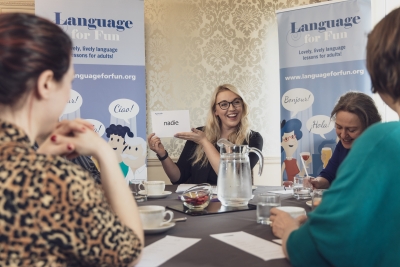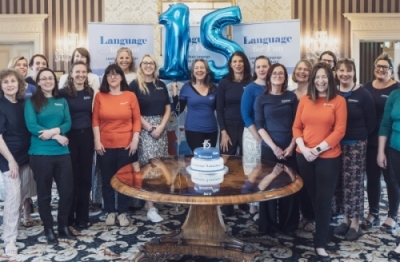 A company you can trust
Our franchisees know they are working with a reputable, regulated company. We are proud members of the British Franchise Association and hold Workbuzz's prestigious Five-Star Franchisee Satisfaction accreditation.
We scored an incredible 99% for General Satisfaction in our latest franchisee survey (October 2022) – compared to an industry average of just 72%. Click here to find out more about the Five-Star Franchise programme.
Looking for a ready-made business? We have resale opportunities for French, Spanish and Italian teachers in Yorkshire, Greater London, Derby and the South-East.
"As an ex-teacher and adviser I was a bit snobby about whether the materials would be up to my exacting standard. They definitely are! I love teaching with them, find they are easily adaptable to a range of learning needs and are complimented by many of my own ideas.  Classes are great fun and it is fantastic to see the learners making such tangible progress through the programme."
Lizzie Knights – Braintree, Essex