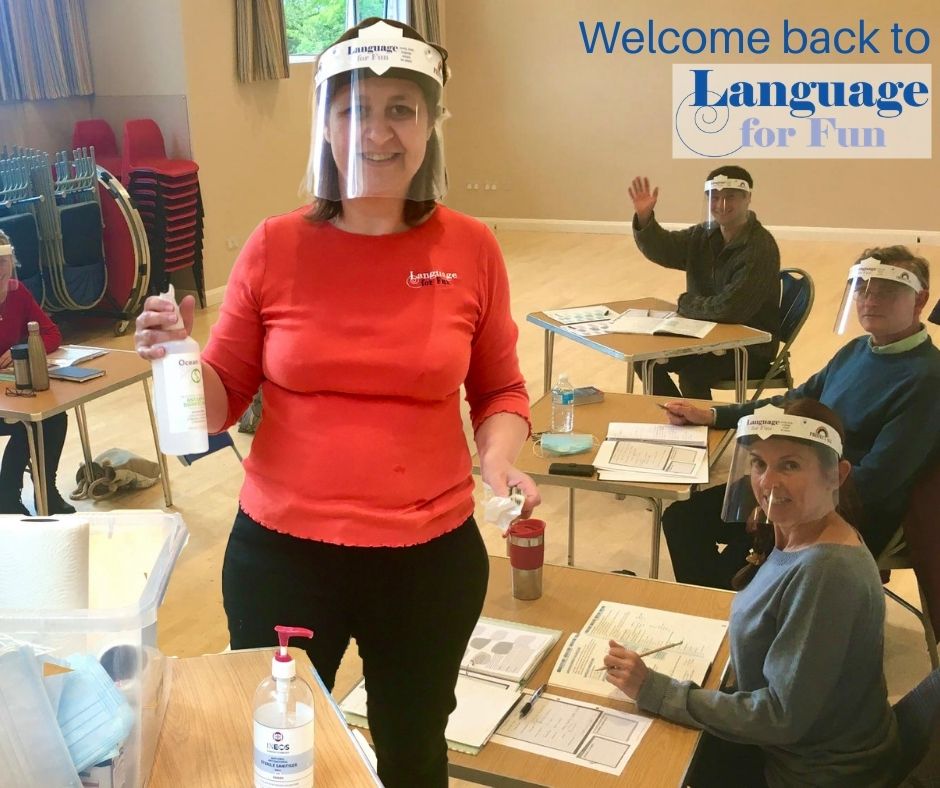 Language for Fun has always stood for more than just learning. So we're thrilled to announce that our face-to-face classes are back.
All over the country, our independent teachers are returning to the version of 'normal' that suits them and their students. In some places they're already teaching in person, while elsewhere they have chosen to wait until September.
Either way, we are delighted. We aim to create language learning communities, where friends old and new can develop a skill as they bond over a shared interest. It can work online, but not always and not for everyone.
If you're missing the warmth of a face-to-face connection, we urge you to sign up for your nearest Language for Fun course. It may look slightly different to what you remember, but you're guaranteed the same friendly welcome.
Our teachers will continue to follow all government guidelines, including rules on hand-washing, masks and social distancing. Class sizes are limited at the time of writing, but this is due to be reviewed in the next few weeks.
In the (we hope unlikely) event of a new lockdown, our teaching will move seamlessly online with the help of our Virtual Learning Environment.
And if you're not ready to meet face-to-face – or have difficulty accessing classes for other reasons – you don't need to worry. Our online and blended courses will continue alongside our traditional lessons.
Find your perfect Language for Fun course here.